Research workers from Laboratory of Sociology of science and education spoke at The European Conference on Educational Research in the Cadiz.
Research workers from Laboratory of Sociology of science and education spoke at The European Conference on Educational Research in the Cadiz.
From 17till 21 of September in Spain city Cadiz took part annual European Conference on Educational Research (ECER). Composed of researchers, which presented HSE, were research workers from Laboratory Ksenia Tenisheva, Evgenii Varshaver and postgraduate student Tamara Petrova.
European Conference on Educational Research was organized by European Educational Research Association. More than hundreds and thousands of participants all over the world: the USA, Canada, Austria, China, Russia and lots of European countries took part at this conference. It is very important event to researchers, which is conducted from 1992 in different universities. For instance, last year it was carried out in Berlin. Ksenia Tenisheva, Evgenii Varshaver and Tamara Petrova shared their impressions about tour, reports and the following plans.
Tamara Petrova, the second year postgraduate student on educational program "Modern social analysis":
I presented intermediate results of my research which is devoted to reasons of inequality educational achievements of pupils in sphere of reading on the data PEARLS, longitude survey, which is going in 43 countries. Method in my research is multilevel analysis, where the first is economical indicators of developing of countries, the second is social-economical status of child and his results of reading test.
I had two hypotheses, which is confirmed. The first is that the higher level of economical inequality in country, by Jinny's index, than more economical status influences on progress in study. The second is that the higher level of Gross Domestic Product, than less economical status influences on progress in study. Throughout this I used the next control variables: age, if pupil is migrant, if he talks on test's language before entrance in school.
However, control variables were founded insignificant, only social-economical status had meaning, and it is strange. This was mentioned during the discussion after my report. At the conference I was given a pieces of advice to recount results and go to three-level models, including level of schools. This is my plans to close future.
I am glad to them to received pieces of advice. Possibility of dialog on such high level is the most important in international conferences. I got an opportunity to communicate with persons holding the same views. They are interested in me research work, I am interested in them. For instance, I met acquaintance through educational training in Toronto, Canada, Plamena Mirischinky. He is a researcher from Centre in Hamburg, who does analysis of data TIMMS, PISA, PEARLS. I met also Daval Ernandes, who is worker in this Centre. He became interested in my report and we exchange for contacts.
ECER was my first experience in international field. When I saw communication of Ksenia, she exchanged a lot of contacts with international colleagues, I had understood that everything is in future to me. Right now I am sure that my research is in international trend, a lot of scientists do the same things. It is not new to me, but it became nice and gave self-confidence. I have brought a lot of new ideas and stimuli to do following studies from Spain.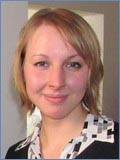 Ksenia Tenisheva, research worker of Laboratory "Sociology of Science and Education":
Theme of the conference "The Need for Educational Research to Champion Freedom, Education and Development for All" is close to subject area educational net in Gent, however, this meeting includes more wide range of possible problems and questions.
Whole first day in Cadiz were devoted to presentations of beginner researchers. More four days were basic program, includes more than 20 parallel sessions. At every of them were 3-4 reports, it is approximately 80 persons, who speaks at the same time. Thanks to these conditions every participant faces with problem of free market. You have to choose the most interesting theme out of all this diversity.
Session "Assessment, evaluation, testing and measurement", where I presented my report, was devoted international comparative studies in education (usually these reports with results of work with database TIMSS, PISA, PIRLS and similar, but exist reports based on their own data, which is suitable to scale). One more session "Communities, families and schooling in educational research" are devoted to capitals of family and influence of structure on educational choice. And the third session "Children and youth at risk and urban education" is linked with educational choice. The first session is dissimilar with others, it is only quantitative, the second and the third sessions mix both quantitative and qualitative studies.
I presented the report "Conditional Environmental Effects on Self-Confidence in Learning Math". It is research of our laboratory, in which is evaluated influence of progress in learning math on self-confidence in this subject. We used data from TIMSS from 2007. As theoretical conception we have taken conception of Gerber Marsh, it is also called as conception of "big fish in small pond".
I suppose, that research of Chris Taylor "Education Markets, School Choice and Segregation: a European Comparison" is perspective. His colleagues from the University de Mons and him compared educational way and choice of school in Belgium and the UK at the example of two cities. Combining of geographical data and references of pupil is only future goal to our Laboratory. This collaboration can move forward this work.
Moreover, I have met a lot of researchers, it is new contacts and horizons. Fact of listening of reports, linked with your theme, helps to reconsider your own research. They give new impulse to your work.
Hope, I have brought new ideas in our Laboratory. One more year we will have an active work.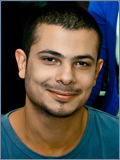 Evgenii Varshaver, research worker of Laboratory "Sociology of Science and Education":
Cadiz is one of the oldest cities of Europe, which is famous for huge Catholic cathedral in baroque. In due time Cadiz was first-rate Spanish port, from where began travelling in New World. That is why a lot of streets are named in honor of Columb, Cortes and other famous travelers.
At first day of conference I took part in session "New researchers" with report "Predictors of differences in educational achievements between migrants and members of local population in 14 countries" according to the project, which I guide in LCSR. I got valuable remarks from American professor Ukrainian origin. She got in this session by the mistake, but this mistake was useful to me.
Report of Viebeke Ron Noer (Univercity of Copenhagen) was memorable to me. She does research in school ethnography and researches dynamic of behavior school's collectives. Because I'm going to ork in this sphere, her speak was interesting to me. She talked in details about methodology of such kinds of research. Moreover I was interested in reports, which were linked with migration and integration. Those, I payed attention to the report on theme of organization educational interaction between North Africans, Balkans and Ukrainian pupils in Belgium. Results of research, based on fundament of this report, shows that Arabs are trying to be similar with parents, Balkans – with native population, Ukrainian with peer groups in their native country. Oleg Popov (University Umea, Sweden) talked about problems, with which faced up "unaccompanied migrants" from Afghanistan and Somalia in Swedish schools. His project, according to my mind, has not only scientific value, but important practical value. One Spanish researcher compared integration in new community of migrant children if they go to school or stay at home with parents. He did a conclusion that discrimination is less if children go to school.
Conference in Cadiz became to me the first experience of participation in such huge academic event abroad. Thanks to travelling to Spain I got a lot of new knowledge and helpful acquaintances. And the main is that I got supply of inspiration and ideas to my future work.
by Ekaterina Trofimova
Translated by Sofya Semenova