About Migration, Integration and Cross-Cultural Relations at Utrecht
SESL researchers Ira Khvan and Vera Titkova attended Utrecht University Summer School (Netherlands) this August. The course they participated in is called "Migration, Integration and Ethnic Relations".
SESL researchers  Ira Khvan and Vers Titkova attended Utrecht University Summer School (Netherlands) this August. The course they participated in is called "Migration, Integration and Ethnic Relations". The aim of the course was to study the main research issues regarding international migration, integration in theory and practice. IraandVerasharedtheirimpressions.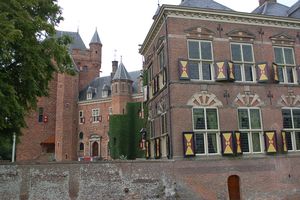 The class meetings were divided into 4 units taught by well-known European specialists. The first unit devoted to factors leading to international migration was taught by Dr. Edwin Poppe. He also was the head of the "Ethnocentrism and group threat" section. The course meetings within the second unit called "National identity, the institutional context and interethnic attitudes" were carried out by Dr. Marcel Coenders. The third section was about right-radical movements both on the individual level and as a general context. Dr. Marcel Lubbers leaded this section. The forth unit's topic was ethnic relations and ethnical discrimination on the labor market which was covered prof. dr. Frank van Tubergen.  
Apart from lectures, we took part in discussions daily and prepared presentations on articles about migration and ethnic relations' issues in different countries. During 2 weeks we have worked in a team of 16 people from the whole Europe: Spain, Belgium, Great Britain, Germany, Estonia, etc. We were amazed by the range of participants' research interests but they were all connected with migration.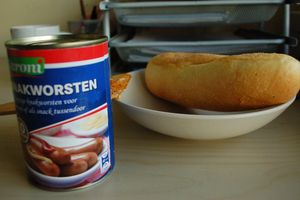 In order to get to know each other better we suggested the school participants to organize an "ethnic dinner" in the dormitory: each of us was supposed to bring a national dish.  There was a full ethnic variety of dishes on the table: Catalan salad with potatoes and onions, kimchi, tom yam, paella, tapas… Each participant told everyone about the dish and why he or she decided to attend this particular school. It was interesting that a family's story of migration was often behind people's decisions.  
The summer school's topic appeared even during our rest. We actively studied Holland and its residents. We walked around districts in Utrecht where migrants from Turkey live. There is plenty of shops with sweets and fruits, only Turkish goods are sold in local supermarkets. Despite the fact that Turkish migrants are pretty much isolated, there is relatively low ethnic tension in Holland according to the teachers' words. Contemporary sociological concepts aren't able to explain this.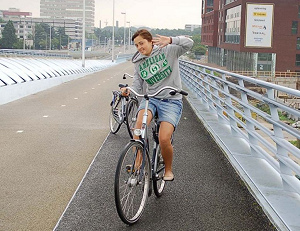 We managed to see not only Utrecht, but also Amsterdam. Rotterdam, Leiden, the Hague and Amersfoort. Our trip to Amsterdam was an adventure. We decided that it would be unacceptable not to ride bycicles during our stay in Holland and went from Utrecht to Amsterdam by bikes. One of our new friends convinced us that the trip would not take more than 2 hours. We were deriving pleasure from our travel through the countryside during the first 2 hours: from the scenery, castles, cows, meadows, amazing smells and bright colors. However, the way was much longer than we expected. Only 7 hours later we reached Amsterdam! We took a train back but didn't regret about our small adventure at all. In whole, it was an unforgettable trip, excellent studying experience and wonderful impressions of charming Holland!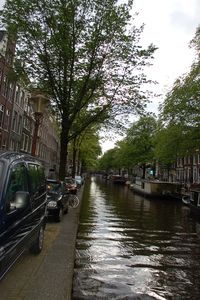 By Vera Titkova and Ira Khvan