SESL master-class. Graphic Editors Basic User Options.
SESL has launched a series of master-classes for upgrading computer competence. Two of them were carried out on 25 and 28 of March and focused on computer graphics and graphic editors.
At the first glance it seems that sociology doesn't have much in common with graphics. But in fact sociologists often need higher computer competence than Paint or MS Office.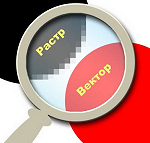 Computer graphics can be divided into raster and vector graphics according to the way of image editing. 
Vector graphics is convenient for creating simple images. Vector image is a set of vectors and coordinates that fixes geometric objects (lines, dots, etc.) with determined color and line width. This type of graphics is used for fonts, logos, schemes, charts, posters, and even for animation and cartoons.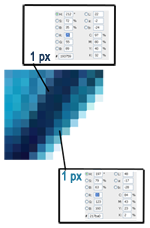 Raster graphics helps to create, store and edit images in detail. Raster image is a two-dimensional pixel matrix, where for each pixel certain properties are preset (e.g. color or intensity). This type of graphics is used for picture editing and web-design. 
Vector graphics is useful to create smaller files and to edit image size without loss of quality. Vector graphic files are the best for printing out while raster graphics is better when one needs to show complicated color renditions. 
Different file formats are used for various types of graphic information. The most popular formats for users are JPEG, BMP, GIF, PNG, TIFF, ICO. These are raster formats, and each of them has its own advantages and disadvantages which are based upon the way of compression (lossy and lossless compression). The way of compression influences image quality, their volume, etc.
Vector formats are AI, CDR, SVG, SWF, PDF.
All the graphic programs can be divided into 3 categories: browsers, organization and storage programs, editors.
During the first master-class the most popular graphic editors were demonstrated, these were a system of graphic editors 
Adobe Photoshop
 and vector editors of 
CorelDraw
 system.
Some editors were shown that are simpler in use, such as 
ACDSee
 and 
XnView
. The first of them is shareware, the second is distributed for free. The both programs are designed for image browsing and storing and support dozens of file formats. They also have basic edit features. The listeners were interested in Photoshop editor that is why the second class was about this particular program. The lecture took about an hour, during the class we have studied how to start working, to install the program, to create a file. We have studies the tools, layers, colors and fonts.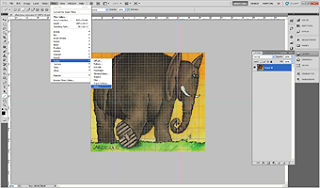 For more detailed studies of this or other graphics editors one can use a site 
demiART.ru
. There you can find manuals and tutorials on these programs and a forum to discuss your questions and achievements in graphics. 
Master-class was conducted by Ekaterina Kuldina. For further questions refer to ekuldina@gmail.com.