Vera Titkova tells about master classes on network analysis in the University of Groningen
Vera Titkova tells about master classes on network analysis in the University of Groningen.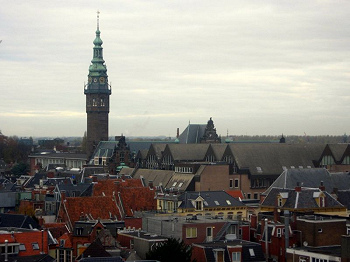 On January 23-27, 2012 several researchers of the Laboratory participated in master classes on network analysis «The 6th SIENA Workshop» which took place at the University of Groningen (The Netherlands). Classes were conducted by  
Christian Steglich
, 
Filip Agneessens
, 
Marijtje van Duijn
 and  
Mark Huisman
. The main aim was to learn how to model and analyze dynamic network programs with R software. Each participant was given an opportunity to practice the new material on her or his own data and to discuss results with the group.
Participation of several members of the Laboratory  in the master classes was not accidental. The researchers of the Lab started to study network analysis a few years ago. Evident advantages in analyzing the structure of the class, friendly relations, inclusion and exclusion of some children from the circle of communication immediately became obvious. The last year winter Christian Steglich and Marijtje van Duijn  came to St. Petersburg and conducted intensive course on network analysis. They are interested Lab's studies of migrant children, the organizational structure of schools and other research projects of SESL.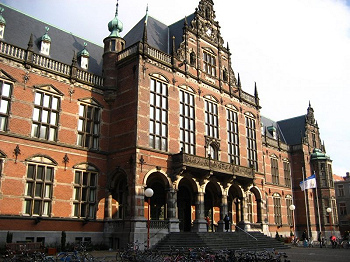 In the end of 2011 Daniel Alexandrov and Valeria Ivanyushina were invited to visit the University of Groningen to discuss discuss academic collaboration and to participate in SIENA master class. Vera Titkova and Kirill Maslinsky had an excellent opportunity to attend these lectures too.
Master classes were attended by representatives of many European universities, such as Oxford, Bamberg, University of Antwerp, and others. We also met our colleagues from the University of Utrecht (Netherlands), for example professor Frank van Tubergen. He is one of the key researchers in a project where they survey migrant children in four European countries "Children of Immigrants Longitudinal Study in Four European Countries". The objectives of this project are very similar to our study of newly arrived migrant children adaptation in St.Petersburg or Moscow. We will have an excellent opportunity to learn more about the European study in April when Professor van Tubergen holds a public lecture at the Higher School of Economics in St. Petersburg.
By Vera Titkova