Interview with Ksenia Tenisheva about European Sociological Association session.
Ksenia Tenisheva  returned from annual session European Sociological Association.
Ksenia Tenisheva – postgraduate student HSE and research worker in Sociological Laboratory of Science and Education – returned in the middle of September from annual session European Sociological Association. It was devoted to sociology of education and took part in Gent (Belgium) from 13 till 14 of September. She shared her impressions from travelling and communication with foreign colleagues, which do studies in closely related to scientific interests of our laboratory.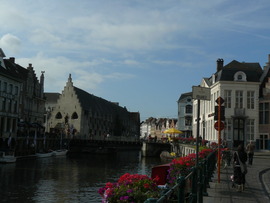 Ksenia, you've just returned from session. Describe, please, what was it?
Researchers pay a lot of attention to problems of including in educational process members of different social groups. For example, children from problem families, children with health problems and members from ethnic minority for a decades. This conference covered these questions. It was named "Diversity in Education: Issues of Equity and Social Cohesion" and was mid-term meeting members of educational net European Sociological Association.
-          What does mid-term meeting mean?
The main conference ECA takes place biennial and it is a area to meeting more than 20 theme net – from sociology of education and economy till studying of emotions. And every second year, when big conference "relaxes", representatives of various nets, according to their wishes, organize their own conferences, which got a term – "mid-term". Those, this year under guidance of V. Radaev in HSE (Moscow) will ake place mid-term meeting of economsociologies.
-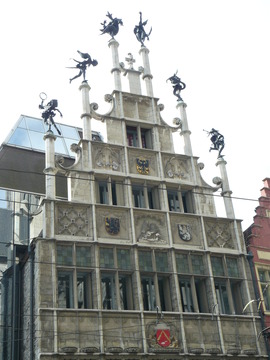 What impressions did you receive from this conference?
It is not my first international conference, however, this one rapidly differs from events, where I was last year. This meeting was from narrow expert's group. There were approximately 30 presenters, with majority of them I met last year conferences in Berlin and Geneva. Undoubtedly, atmosphere of event was given by organizer – Mieka Van Haydte, who visited our university with lecture two years ago. At that time we firstly discussed school climate, nowadays we continue our communication on such kind of events.  Among organizers were a lot of Van Haudte apprentices. First meeting with them a have got at last year conference ESA in Geneva, where Aleksandrov D.A. and I took part. Later I have saw them in European conference of Educational studies, in Berlin. It was nice to see them all at conference in Gent.
-          Where were participants of conference from?
Basically they were from Europe, neither from America nor from Australia were this time. Poland, Estonia, Germany, Great Britain Portugal, Spain and, no doubt, Belgium took part.
-          What about was your speech?
My speech was devoted to role of status ethnic minority in educational achievement. From the time of my work in laboratory I found that ethnicity can't be interpreted definitely. On the one hand, this kind of pupils have low amount of culture capital, for instance, less books in house, for the different reasons. On the other hand, these children are motivated more than members of majority. Moreover, it is hard to define how these factors influence on progress in studies: low capital reduces, but high motivation raises. I have looked into this controversial in details in my report.
Simon Boon's report were close to my theme and interests of laboratory. Simon talks about tracking after ending of basic school in Belgium. The enquiry is that Belgian system of education is similar with German system. It means that there is a strict division after basic school. There is track for those who wants to get concrete profession and there is a track for those who wants to get high education. His interest was in choice of definite track.
-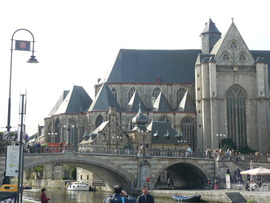 In what grade do pupils end basic school in Belgium?
At 6th grade, in German after 4th they finish basic school. In Russia pupils have to take this decision after 9th grade.
Surprisingly, Simon bases his research at the same theories as we – theory of avoidance of risks J. Goldtorp. Moreover, concept of educational claims and expectations of Suell and theory of Marsh, which links an effect "big fish in small pond" was used by Simon. And his results are similar to our.
Now I would like to tell you about two most interesting reports on conference.
Our colleague from Portugal presented dependence of behavior linked with violence, anti-school culture. Joao examined different strategies of schools, thanks to which they manage with problem children, reduce amount of violence and etc. Research was based on data of 6 schools: Lisbon and suburbs.
This research is close related to our studies, because these strategies apply to tracking. Schools are able to create some kind of competition on the entrance of school, when problem children from low social class are unable to join. There are another variants: it is possible divide into streams (A and B – for the good children, C – problem children), schools can turn out. This was said roughly, but schools can urge on idea that it is better to change school, choose other track, get worse education.
Besides important to our research was devoted to mapping. It was unusual. Frederik Van der Gucht researches changing of proportion of students, which were turned out of schools, and builts up map for every district. Belgium is divided into two big parts: this Flanders and Walloon. Moreover, Brussels – capital, which states in the middle, it does not belong to any part. Every of this two districts are divided into little provinces. Researcher takes into account historical fact. Those, French Walloon historically were more educated, but in moment policy has changed, and there become more turned out students by schools. All these facts graphically printed on the map.
-          Does these differences strong?
Yes, differences were always strong, not only in sphere of education. They compete with each other, speak at different languages: Flanders – Dutch, Walloon – French. People only in Brussels speak at two languages. Main problem of this research – there is no taken account of mobility of students. Most probably students during some period of time begin to get education in Brussels. Nowadays people are most free in choice of education, because of the reason that it is possible to go via whole Belgium in three hours.
But it is the next step in his research. He plans to take into consideration outflow of people, who gets education in Brussels. It is his thesis on doctor's degree.
-          How do you think, participation in this conference will be helpful in future?
Firstly, such conferences are excellent way to find new acquainted, to meet people with similar scientific interests and discover projects with possibility of shared work. Gent was a great possibility to me to support and develop relationships. But there were a new meeting. For example, one researcher from Italy is editor of Italian magazine, devoted to studies in education. They have their own discharge about multinationalism. She is able to help with publication in her magazine, it is possible to send her article on review.
Moreover, Mieka Van Haydte offered to unite publication with Simon, which will be linked with correlation of claims and expectations in choice of the next educational step in Russia and Belgium. Hope, it will be interesting work.
-          So do we, thanks for the interview.